Newest Advances in Migraine Treatment with Dr. Christian from Aether Medicine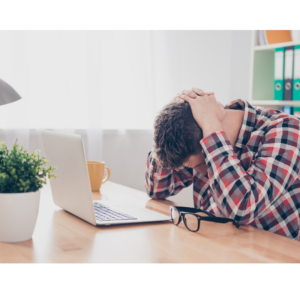 Wondering what the newest pharmaceutical, nutritional, herbal and other treatments are for helping to heal migraines once and for all?
We cover it in this free talk. Watch here:
Dr. Asare Christian is a board-certified physical medicine and rehabilitation physician (physiatrist) and the owner of Aether Medicine – an integrative pain management and rehabilitation clinic in Wayne, Pennsylvania that serves clients from around the globe.
Dr. Kate Henry is the Director of Functional Medicine at Sanare Today, a practice that combines therapy, psychiatry, nutrition, natural medicine, coaching and more to help people thrive.
https://sanaretoday.com/functional-medicine-program/
Dr. Christian and Dr. Kate discuss the latest advances in migraine treatment including new pharmaceuticals, devices, nutrients, herbs and supplements that help to prevent and reduce migraines in this free 30 minute talk.
This presentation is a great resource for people who are looking to create a holistic healing plan that puts the power back in their hands when it comes to reducing and preventing migraines holistically.
Topics covered in this talk
The newest pharmaceutical advances in treating migraine

New non-drug devices that help to reduce migraine

Injectables that reduce migraine

Herbal medicines that are effective for preventing and reducing migraines

Minerals that reduce migraines

Vitamins that help to reduce migraines

How to make food-as-medicine a reality for you so that you can take back the power of your diet and nutrition in managing migraines
More Info
DISCLAIMER: THIS WEBSITE DOES NOT PROVIDE MEDICAL ADVICE
The information, including but not limited to, text, graphics, images and other material contained on this website are for informational purposes only. The purpose of this website is to promote broad consumer understanding and knowledge of various health topics. It is not intended to be a substitute for professional medical advice, diagnosis or treatment. Always seek the advice of your physician or other qualified health care provider with any questions you may have regarding a medical condition or treatment and before undertaking a new health care regimen, and never disregard professional medical advice or delay in seeking it because of something you have read on this website. We do not recommend or endorse any specific tests, physicians, products, procedures, opinions or other information that may be mentioned on this website. Reliance on any information appearing on this website is solely at your own risk.