Sanare Today provides help, treatment and support through intensive outpatient programming (IOP) for those hurting from depression, anxiety or addictions. Staff are trained and experienced in using the most effective strategies and therapies available such as Cognitive-Behavioral Therapy, Mindfulness, Motivational Interviewing and Dialectical Behavioral Skills Training. Individuals will be welcomed during their first appointment and staff will complete a whole person evaluation. We believe in thinking outside the box and will assess an individual regarding their struggles with emotions, addictions, relationships, work/school, physical health and even spiritual struggles.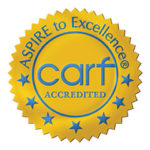 If staff and the individual agree to attend Sanare, the individual will meet in a group setting several times each week. The frequency is intentional and allows for individuals to get back on their feet quicker than in traditional once a week or every other week therapy. The group setting is also intentional. Individuals want to be with others experiencing similar struggles. Social interaction and connection is one of the most powerful ways to counter struggles with mood or addictions. By listening to our clients, we have learned that people want to feel better and want to be in charge of their lives. Staff at Sanare will teach individuals the skills and strategies needed to regain control of their emotions, thoughts, and behaviors. Support from family and significant others will also be included in the treatment process. Individuals will be connected with as many resources they need or want before being discharged from Sanare.
Sanare Today is an Equal Opportunity Employer.
Learn More About Sanare Today...
I am extremely grateful for this experience. It came at the right time and I was able to learn, absorb and use the information and tools in the group and apply them to my life. Remember not to get stuck on things or the why. Rachael was the best and kept it real and useful.
~ Allen
This program has been an incredible source of hope for me. Before Sanare Today, I felt isolated in my depression and felt no one understood how I felt. Being able to share my feelings and learn from others in the group has helped me learn to shift my thinking and truly believe in myself.
~ Tess
I was in a group 3 years ago and it changed my life.  When I joined the group I learned the tools that I needed to be able to have control over my emotions and now I am able to function on a daily basis and live my life.
~ Jess
The counselors at Sanare Today are full of helpful information. My experience helped me learn basic techniques and coping skills in my life.
~ Dan
Sanare Today is a fantastic program that helped me navigate a frightful period in my life. In the beginning I was skeptical but I'm glad I stuck it out. I have new tools and techniques about how to handle anxiety and depression. I'm grateful I was directed here.
~ Alice
You are in the right place! You will be educated and challenged about your current core beliefs and learn what goes into creating each of your life experiences. If you keep an open heart and mind you will get a lot out of being a part of this outpatient program. Rachael is awesome!
~ SFS
A raging storm of disappointment and fear led to my suicide attempt in January 2011. Sanare's IOP offered tools for finding hope, joy, and a sense of purpose. I now have a new career sharing my hope, safe relationships, and joy in just being me.
~ Nancy
When I came to the group at Sanare Today I was unable to function. I was so depressed I sat in a chair, preferably in the dark, all day. No desire for anything. I was taught tools to help me get back to living. It wasn't easy but if I can do it anyone can! My life has done a 360 and I am happier than I've ever been! I am living life!
~Terri
Sanare Today is pleased to share a summary of our goals and our progress towards these goals. We have been providing care to individuals, both adolescents and adults across Delaware, Chester, Bucks, Montgomery and Philadelphia Counties for 4 years now. Our Mission The mission of Sanare Today is to provide a pathway to hope, peace…
Read More »