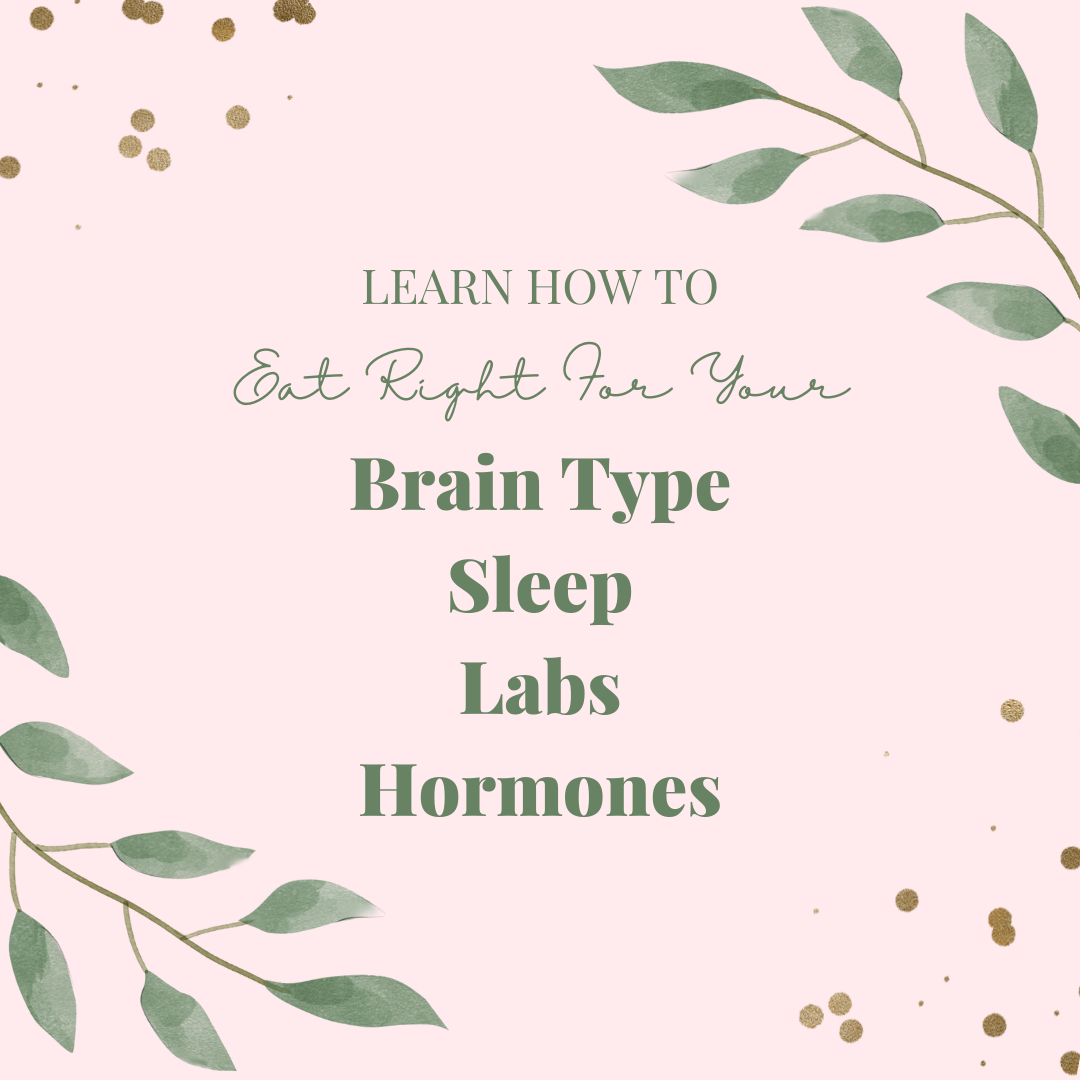 We launched this series to teach YOU how to use the foods you choose every day to super-charge your health: mind, body and spirit.
1. Eat Right for Your Brain Type teaches you the basics of nutritional approaches in psychiatry and mental health so you can be your happiest, calmest you.
2. Eat Right for Your Hormones teaches you how to use diet to optimize your estrogen, testosterone, thyroid and more.
3. Eat Right for Your Labs teaches you how to heal your high cholesterol, anemia and more with food.
4. Eat Right for Your Sleep teaches you what nutrients you need to finally sleep well