Telehealth Mental Health Services in Philadelphia, PA 
Sanare Today provides treatment and support for those suffering from anxiety, depression, or addiction. The staff is trained to use the most effective therapies and techniques, such as mindfulness therapy, Cognitive-Behavioral therapy (CBT), dialectical behavioral skills training, and motivational interviewing. During the intake appointment, potential clients will be welcomed to the program, and the staff will complete our "whole person" evaluation. Sanare Today believes in thinking outside of the box, assessing individuals based on their emotional struggles, their addictions, their relationship issues, their work or school situation, their physical condition, and their spiritual issues.  
If both the staff and the client agree that attending Sanare is the right choice, the client will attend several group meetings every week. The frequency is intense but intentional, ensuring that clients deal with their issues faster than typical therapy appointments every week or every other week. The use of group therapy is another intentional part of Sanare Today's methods. It puts clients together with others who have similar issues. This allows for social connections and interactions, one of the best ways to cope with addiction and mood disorders. Our clients have taught us that people do want to feel better; they want to run their lives, not be run by them. The Sanare Today staff teaches clients the strategies necessary to regain control over their behaviors, thoughts, and emotions. Support from romantic partners and other family members is also part of the treatment process.  We provide those in the LGBTQ community struggling with mental health and substance use issues, intensive outpatient programming, as well as life coaching services. Clients will be connected to all possible resources for them before they are discharged from the Sanare Today program. We also offer telehealth mental services at our Philadelphia location.
I am extremely grateful for this experience. It came at the right time and I was able to learn, absorb and use the information and tools in the group and apply them to my life. Remember not to get stuck on things or the why. Rachael was the best and kept it real and useful.
~ Allen
This program has been an incredible source of hope for me. Before Sanare Today, I felt isolated in my depression and felt no one understood how I felt. Being able to share my feelings and learn from others in the group has helped me learn to shift my thinking and truly believe in myself.
~ Tess
"I was in Dr. Lou's group 3 years ago and it changed my life.  When I joined Dr. Lou's group I learned the tools that I needed to be able to have control over my emotions and now I am able to function on a daily basis and live my life. "
~ Jess
The counselors at Sanare Today are full of helpful information. My experience helped me learn basic techniques and coping skills in my live.
~ Dan
Sanare Today is a fantastic program that helped me navigate a frightful period in my life. In the beginning I was skeptical but I'm glad I stuck it out. I have new tools and techniques about how to handle anxiety and depression. I'm grateful I was directed here.
~ Alice
You are in the right place! You will be educated and challenged about your current core beliefs and learn what goes into creating each of your life experiences. If you keep an open hear and mind you will get a lot out of being a part of this outpatient program. Rachael is awesome!
~ SFS
"A raging storm of disappointment and fear led to my suicide attempt in January 2011. Dr. Lou's IOP offered tools for finding hope, joy, and a sense of purpose. I now have a new career sharing my hope, safe relationships, and joy in just being me."  
~ Nancy
"When I came to Dr. Lou's group I was unable to function. I was so depressed I sat in a chair, preferably in the dark, all day. No desire for anything. I was taught tools to help me get back to living. It wasn't easy but if I can do it anyone can! My life has done a 360 and I am happier than I've ever been! I am living life!"
~Terri
Sanare Today is pleased to share a summary of our goals and our progress towards these goals. We have been providing care to individuals, both adolescents and adults across Delaware, Chester, Bucks, Montgomery and Philadelphia Counties for 4 years now. Our Mission The mission of Sanare Today is to provide a pathway to hope, peace…
Read More »
Who is appropriate for Sanare Today?
What Is The Link Between Substance Abuse And Mental Health?
The latest research shows that there is a link between mental health and substance abuse. When an individual has both a substance abuse problem and a mental health issue, it's known as a dual diagnosis or a co-occurring disorder. If you suffer from a mental health problem like depression, anxiety, or bipolar disorder and struggle with alcoholism or drug addiction at the same time, the whole scenario becomes even more complicated. Individuals suffering from co-occurring disorders don't need to worry too much because there is hope for them today. There are plenty of treatments that can put you on the road to recovery. This article provides information on what is the link between substance abuse and mental health.
What Comes First: The Mental Health Issue Or Substance Abuse?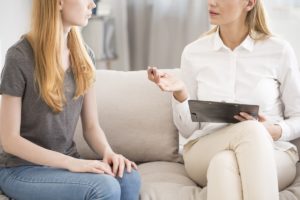 When you are suffering from a co-occurring disorder, you will have unique symptoms that will make it difficult for you to function at work, school, or maintain a stable family life. Your relationship issues will worsen with time. When the mental health issue goes untreated, the substance abuse problem worsens. On the other hand, when alcoholism or drug abuse increases, your mental health condition worsens, too. The latest report published in the Journal of the American Medical Association reveals that over 50% of patients suffering from severe mental health issues are affected by substance abuse issues. 53% of the drug abusers and over 37% of alcohol abusers have at least one serious mental health issue.
Most people abuse alcohol and drugs when coping with difficult emotions. They want to forget the issue at hand and temporarily change their mood. But the problem with this approach is alcohol or drug abuse cause specific side effects and worsens the symptoms the individual plans to relieve in the first place. Mental disorders are caused due to a combination of factors like the environment, genetics, and other outside factors. When you are at risk for a psychiatric disorder, taking alcohol or drugs can push you over the edge. For example, people who abuse painkillers are at a higher risk for depression, and people who abuse marijuana are at a higher risk for psychosis. Drug and alcohol abuse can worsen your mental health symptoms over time. These habits can even trigger new symptoms and interact with medications like antidepressants and mood stabilizers.
Symptoms Of Co-Occurring Disorders
There are many common symptoms and signs of co-occurring disorders. Some of them include:
Loss of energy
Changes in sleep habits
Feeling hopelessness
Weight and appetite changes
Loss of interest in daily activities
Lethargy
Strong feelings of guilt and worthlessness
Anger, frustration, and physical pain
Reckless behavior
Treatments For Co-Occurring Disorders
An integrated approach should be the best treatment for co-occurring disorders. Both substance abuse and mental health issues have to be treated simultaneously under such circumstances. Whether the mental health or substance abuse issue came first doesn't matter. Both problems should be treated at the same time for effective recovery.
Call us for a no-obligation phone consultation.
We are happy to discuss your needs and determine how we can help you.
Philadelphia Location
1500 Walnut Street, Suite 603
Philadelphia, PA 19102